Controlling vehicle access has become as important as high security human identification.
Progress in contactless, RFID and Bluetooth® technologies means that moving vehicles can now be identified at a distance of several meters, facilitating access security in parking lots. This makes for smoother operations for organizations, especially at peak times, and ensures control of vehicles entering parking lots.

STid supports you in securing your parking lots.
We have developed innovative ranges of passive RFID UHF and Bluetooth® Smart readers and tags to optimize and improve vehicle flows. Our instinctive technologies combine security and ease of use.
STid solutions are designed to cover all Automatic Vehicle Identification (AVI) applications: access control for stationary or moving vehicles, driver identification, fleet management, weighing, etc.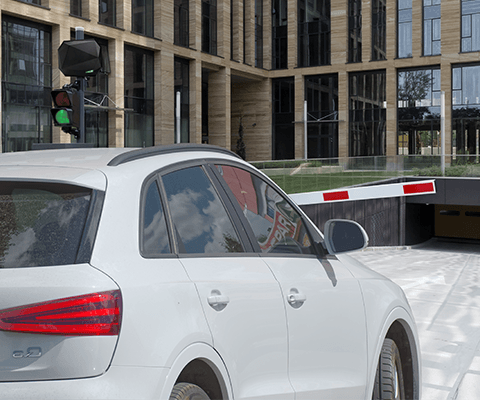 Smooth and secure parking access

Unique multi-application solution
Thanks to our unique know-how, we have developed an innovative range of passive RFID readers and identifiers (no battery) to optimize parking lot access security and vehicle monitoring via Automatic Vehicle Identification (AVI).
Our solutions can easily be used for access control or fleet management and parking applications. They can identify a vehicle or a driver.

High-performance, reliable identification
Our long-range identification equipment offers exceptional performance: detection of a vehicle at up to 10m (33 feet), without the need for active technologies that are more expensive to purchase and maintain.
Full range of innovative readers and tags
Our high-performance UHF readers are suitable for all types of environment. STid readers cover all your vehicle identification projects, whether for an integrated or remote antenna installation, or multi-lane identification.
Implementation requires no electronic configuration (Plug & Play) and is instantly compatible with existing architectures.
Two key applications

Identify the vehicle

Manage access rights for a vehicle on a site using aUHF tag/reader pair.

The tag is directly installed on the vehicle.

Moving vehicle identification
Quick, automatic access
Long-range identification
Single or multi-antenna solutions


Identify the driver

Know who is driving the vehicle and manage site access using a card/reader pair.

The driver must present the card to be identified.

People identification
Same card can be used for all applications using a UHF or dual-frequency card (125 kHz, MIFARE®…)
Unsuitable access control risks:
Limited range and reader performances
Awkward set-up for users requiring 3 actions: stopping the vehicle, opening the window and almost touching the reader with the card
Lack of fluidity: increased risk of traffic bottleneck
Risk of vandalism or opportunistic theft
Our AVI solutions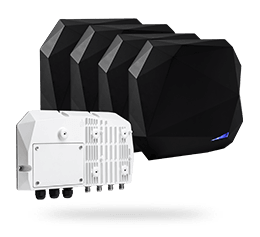 Spectre
UHF scalable long range reader - up to 4 antennas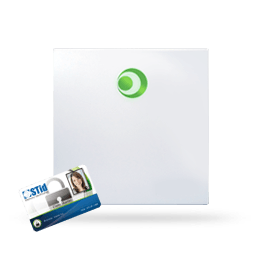 GAT nano
UHF hands-free compact readers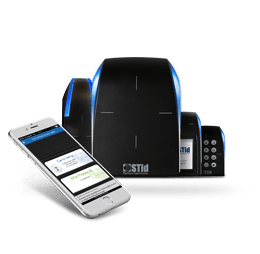 Architect® Blue
RFID + Bluetooth® secure readers

Teletag® is designed to be mounted on any type of windscreen.
It provides remote identification of a stationary or moving vehicle. It is suitable for all "4-wheeled" vehicles (car, van, truck, etc.) for all parking lot access control and fleet management applications.
Remote identification (up to 7m / 23 ft)

Unlimited lifespan (no battery)

Clever holder for temporary or permanent installation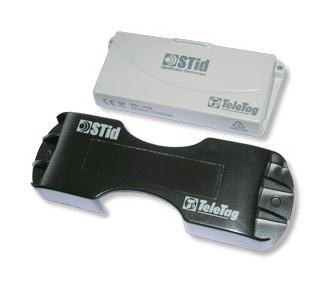 Our other vehicle & conductor identification tags
ETA v2

windshield labels

UHF cards

UHF ISO cards

13.56 MHz + UHF

Hybrid dual-frequency ISO cards

125 kHz + UHF

Hybrid dual-frequency ISO cards