Easy integration
SPECTRE is compatible with standard communication interfaces ensuring a transparent integration in any type of access control system, new or existing.
It supports many communication interfaces such as Wiegand, Data/Clock, as well as serial RS232 and RS485 connections.
For more fluidity, the reader can be controlled by ground loop or presence detector.

Simplified scalable installation
Up to 4 antennas can be connected to the SPECTRE reader to cover all security issues and all configurations. Designed to be fully scalable and modular, it allows to manage up to 4 access lanes for a mixed fleet of vehicles (light, heavy, motorcycles...), whether identification on wide lanes or even distinct access control for 4 lanes of vehicles.

Benefits
Modularity of the reader

Flexible and connectable cable
in series up to 12 m / 39.4 ft

Reduction of roadway costs

Saving space
Better by design
The strong lines and elegant style give the SPECTRE reader an extremely stealthy character to enhance your car park solutions.
Its slimline design and lightness blend perfectly into all your installation environments.
The high-intensity LED, visible by day and night, makes it highly user-friendly.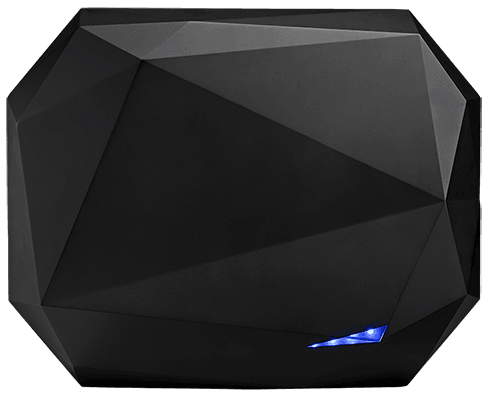 Discover our UHF compatible tags
STid's UHF tags are 100% passive (without battery) for virtually unlimited life and constant performances. For more security and user comfort, a wide range of services and options is available: windscreen mounting kit for TeleTag®, serigraphy, sequential or physical printing, self-destructible label…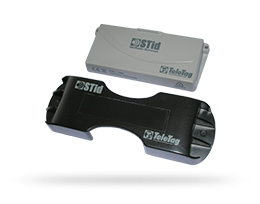 TeleTag

®
Windscreen tags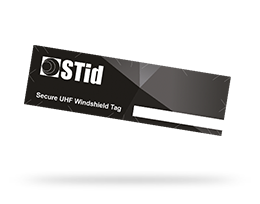 ETA v2
Windshield labels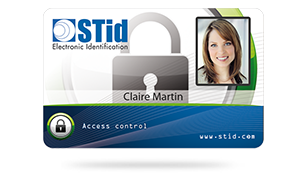 Cards
UHF / Multi-technology
Datasheet
Frequency: UHF

Standards: ISO18000-63 / EPC1 Gen 2 - 2 versions: low band 865 - 868 MHz / high band 902 - 928 MHz / Certifications: CE, ETSI, FCC Part 15, UL

Chip: EPC1 Gen 2

Chip: EPC1 Gen 2

Functions: Read only - EPC, FAST ID or signed EPC

Interfaces: TTL: Data Clock (ISO2), Wiegand / RS232 / RS485

Reading distances: Up to 14 m / 45.9 ft with the ETA v2 label and the TeleTag® windscreen tag / Up to 20 m / 66 ft with the Exo 2000 on-metal tag depending on vehicle type and installation conditions

Power supply: Typ. 12 VDC (9 - 36 VDC) / Consumption: 1.2 A / 12 VDC

Material: Antenna: ABS and polycarbonate (ABS-PC) / Reader: aluminium

Color: Black (antenna) - White (reader)

Dimensions (h x w x d): 348.7 x 279.2 x 45.1/83.6 mm / 13.7'' x 11'' x 1.8''/3.3'' (general tolerance following ISO NFT 58-000 standard)

Operating temperatures: -25°C to + 60°C / - 13°F to + 140°F

Protection: Reinforced vandal-proof structure IK10

Resistance: Certified IP66 -Weather-resistant with waterproof electronics / Humidity: 5 - 95%
*Caution: information about the distance of communication: measured from the centre of the antenna, depending on the type of identifier, size of the identifier, operating environment of the reader, power supply voltage. RFID tag performance is influenced by its position on the windscreen, and depends on the windscreen type. The heat-reflective (or climate comfort) windscreens have a metallic film that blocks radio waves. Performances can be impaired. Use the non-treated area of the windscreen.