A multi-technology reader to meet all security requirements
The reader facilitates the identification of users with different profiles (visitors, employees, tenants, drivers...)
by its compatibility with multiple identification technologies.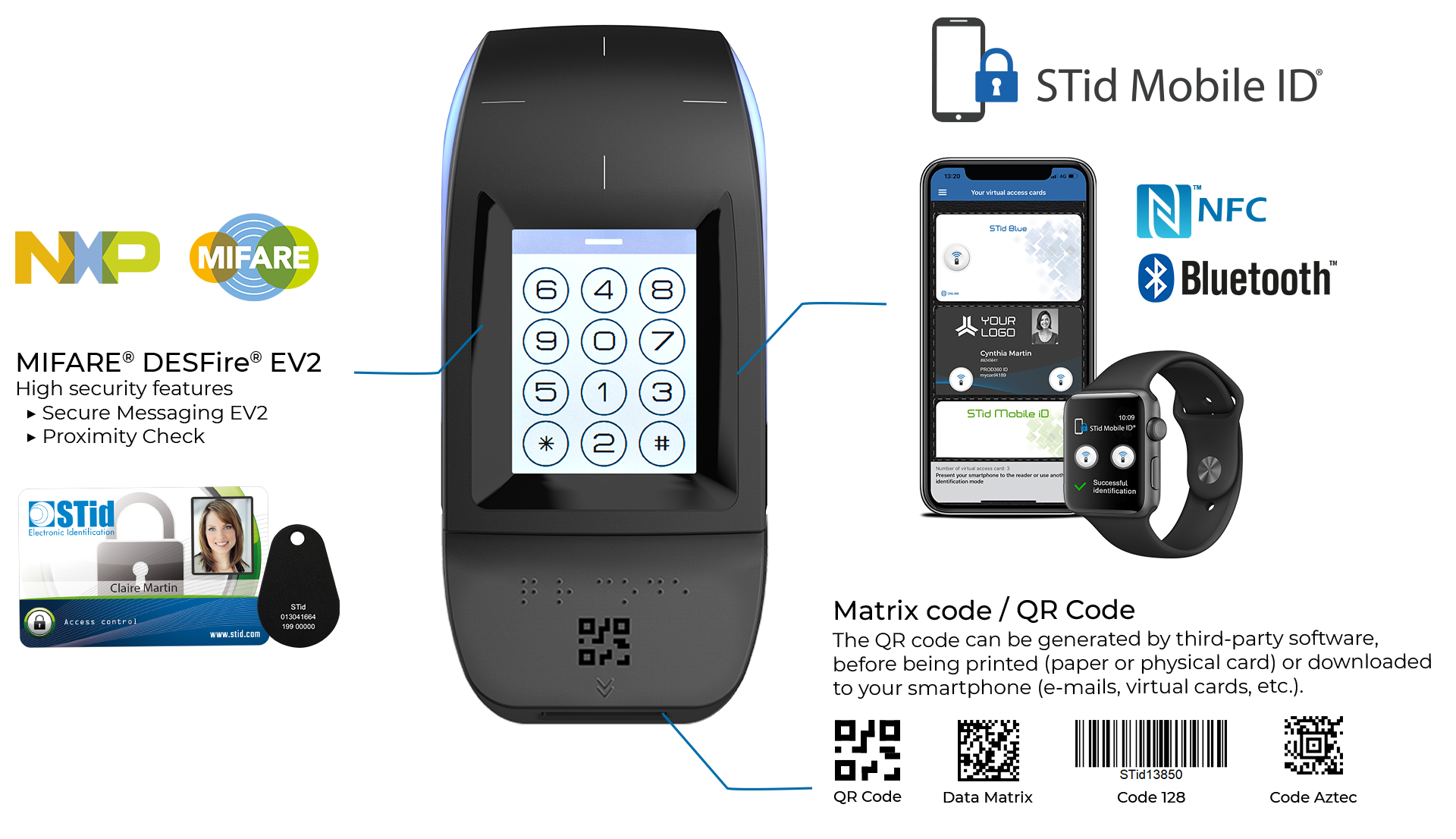 Multi-function screen reader
Both a reader and a tactile keypad, it allows user identification by combining the reading of an RFID or virtual card with the input of a personal keypad code.
The same reader can also operate in multiple mode. It authorizes, for example, the reading of cards
for personnel and the entry of codes for visitors or temporary workers.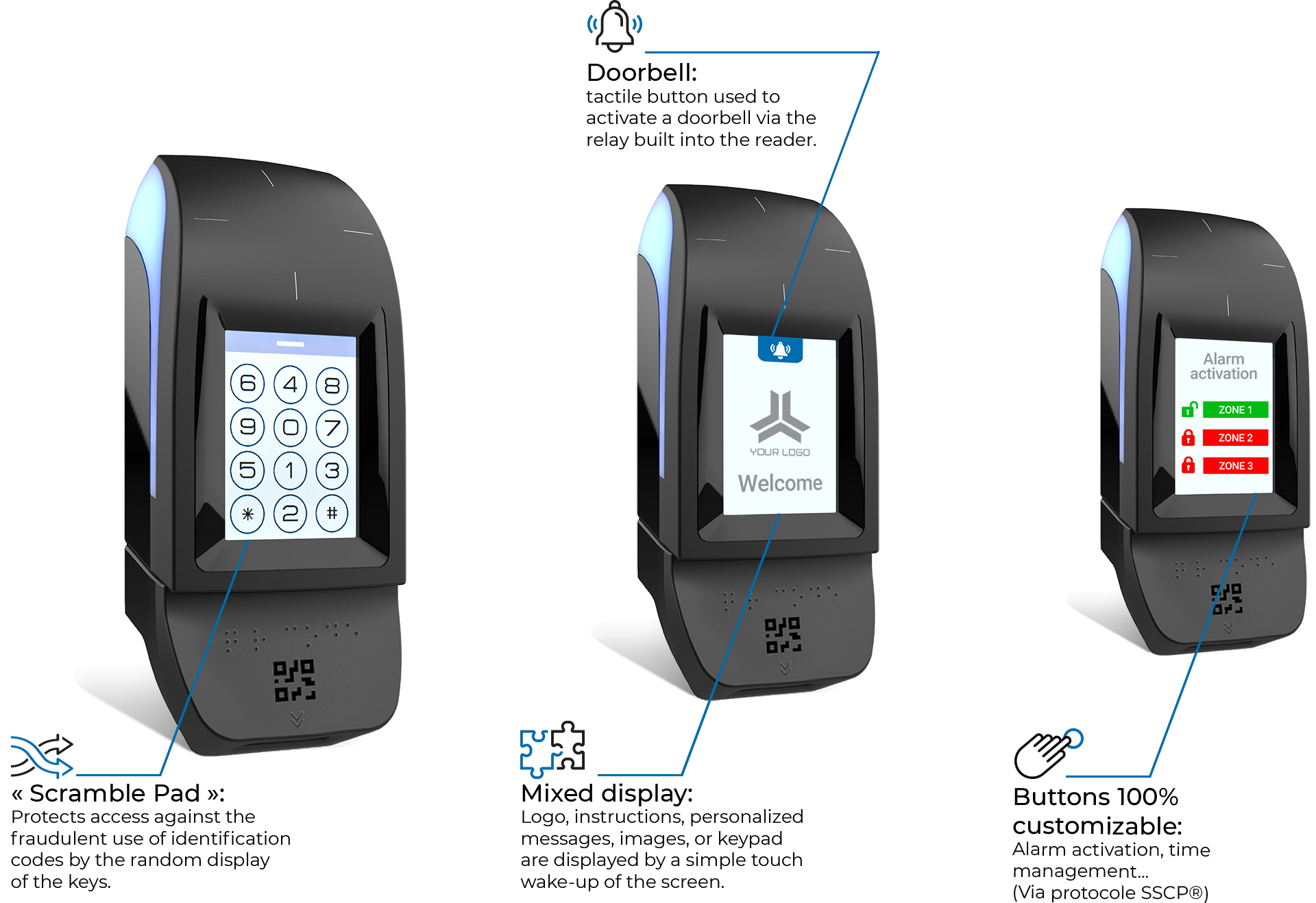 Simple and easy to use
The access control reader by QR Code Architect® Blue streamlines visitor access with ease and ultimate dual speed reading.
It guarantees QR Code-reading day and night and in all weather conditions: very bright environments, reflections, indoor or outdoor...
The ergonomic design of the reader enables feedback to the user: double visual led indicator, audible indicator, etc.
Applications
Visitor Management
Access control for temporary staff
Parking access control
Mobility
Space sharing and reservation of meeting rooms
Logistics - shipping & receiving...
6 identification modes for a unique experience
Virtual cards promote acceptance of and compliance with the Security Policy of businesses, industries and governments.
STid Mobile ID® is so user-friendly that it makes identification instinctive.
Choose your favorite identification mode and make your access options both secure and much more intuitive!
Card mode

by placing your smartphone in front of the reader.

Slide mode

by placing your hand close to the reader without taking out your phone.

Tap Tap mode

by tapping your smartphone twice in your pocket for near or remote opening.

Remote mode

by using your smartphone as a remote control.

Hands-free mode

by simply passing in front of the reader.

Voice Control mode

using the SIRI voice command on your iPhone (iOS) or Apple Watch.
See identification modes

Create your own scalable configuration
The Architect® Blue series is intuitive and dynamic, made up of 6 interchangeable modules, easy to connect to a smart common RFID core & Bluetooth®.
The easy and cost saving modularity concept allows you to keep control of the access security management.