Multi-technology to simplify your migrations
Offering support for the widest range of contactless identification technologies, the reader is the ideal choice for making a gradual transition to high security. It simplifies management of upgrades, technological migrations and complex multi-site configurations.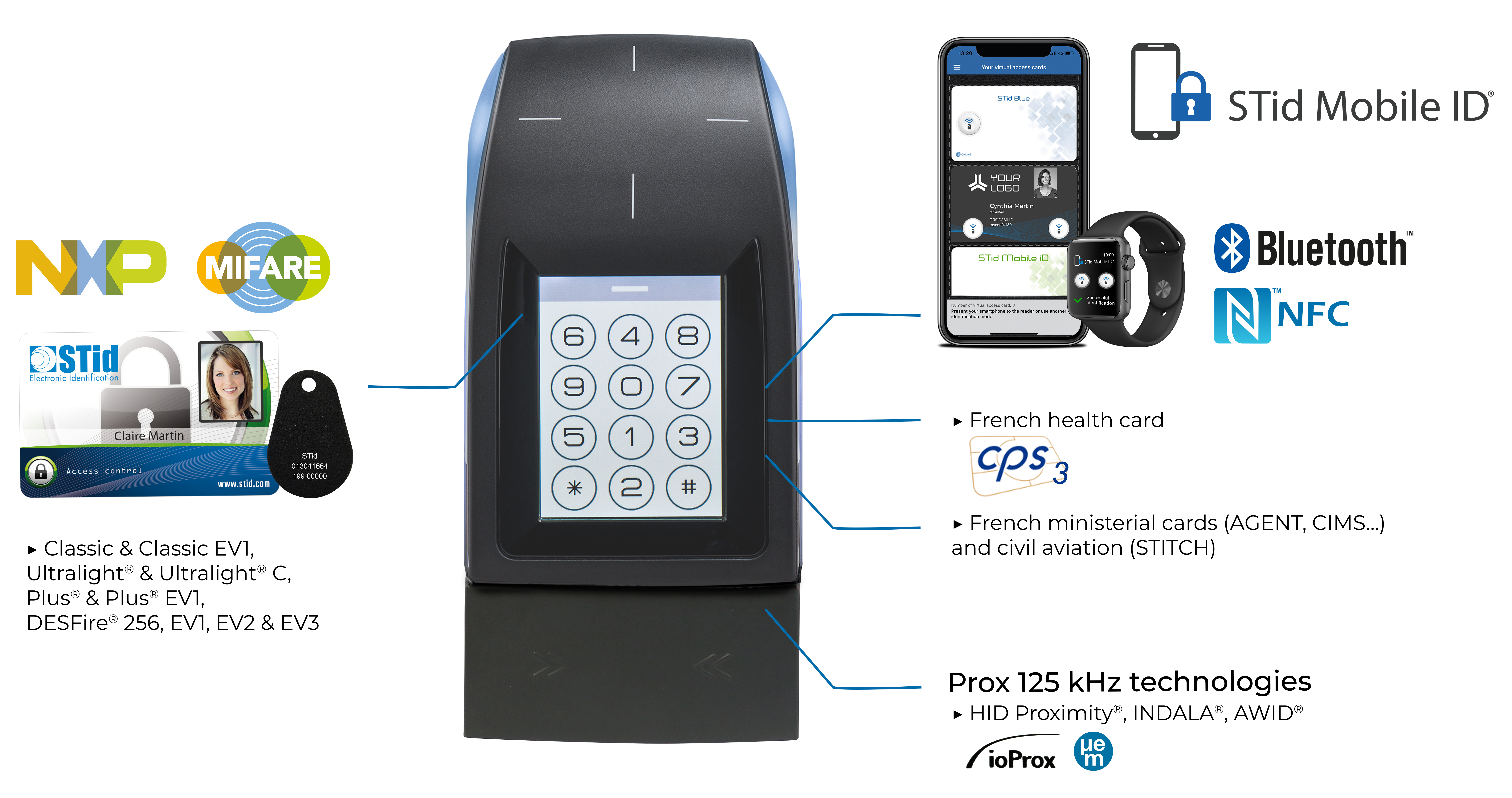 Multi-function touchscreen reader
Both a reader and a tactile keypad, it allows user identification by combining the reading of an RFID or virtual card with the input of a personal keypad code.
The same reader can also operate in multiple mode. It authorizes, for example, the reading of cards for personnel and the entry of codes for visitors or temporary workers.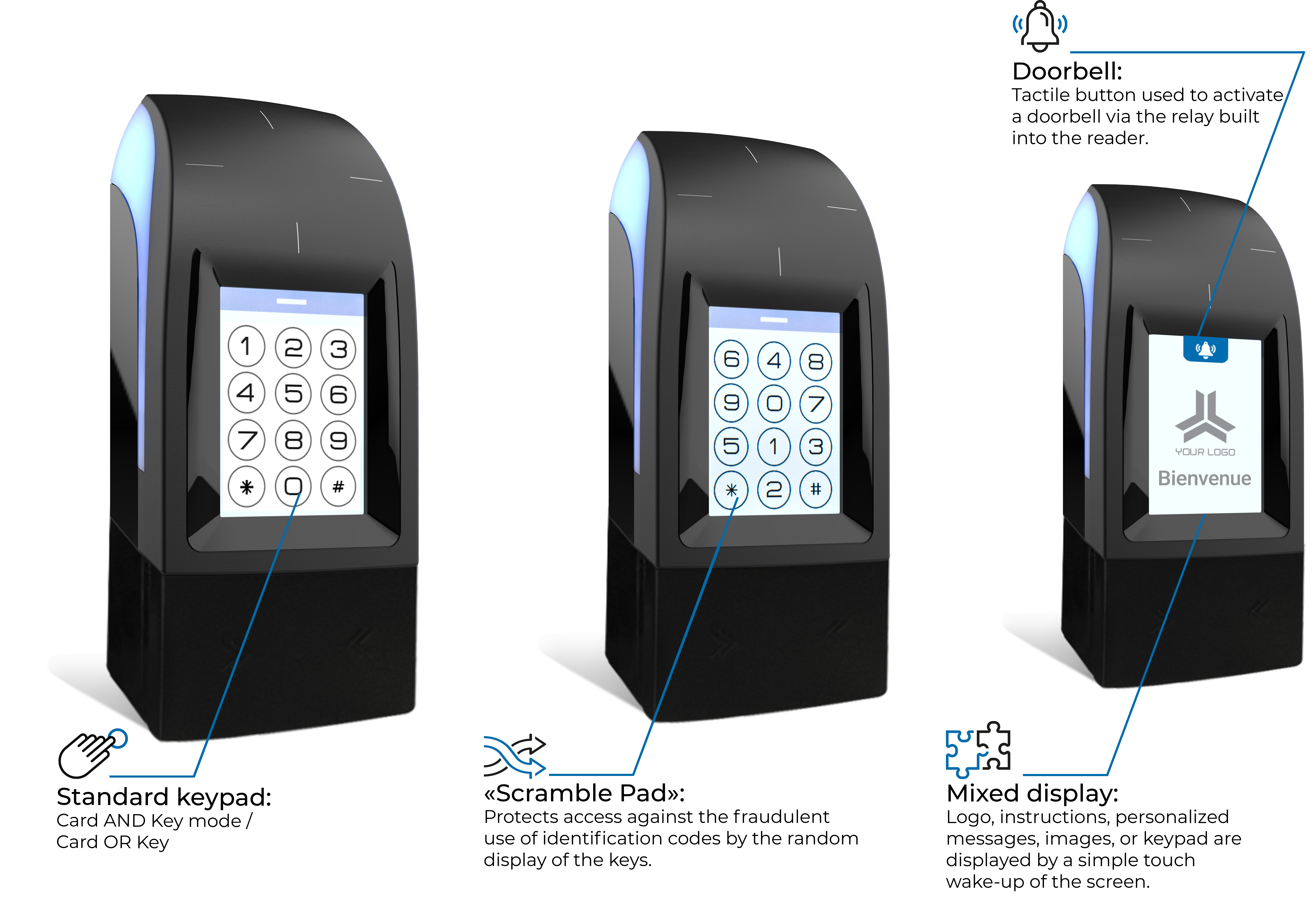 Access control with the smartphone
Discover the 6 modes of identification for a unique user experience!
Virtual cards promote acceptance of and compliance with the Security Policy of businesses, industries and governments.
STid Mobile ID® is so user-friendly that it makes identification instinctive.
Choose your favorite identification mode and make your access options both secure and much more intuitive!
Card
Mode




by placing your smartphone in front of the reader.

Slide
Mode




by placing your hand close to the reader without taking out your phone.

Tap Tap
Mode




by tapping your smartphone twice in your pocket for near or remote opening.

Remote Mode




by using your smartphone as a remote control.

Hands-free
Mode




by simply passing in front of the reader.

Voice
Control




by using the voice command on your iPhone (iOS).
See identification modes

Migrate with peace of mind to secure technologies

The Architect® Blue Hybrid Multi-Prox reader is the perfect choice for a smooth transition to secure authentication technology.
The reader uses the latest MIFARE® DESFire® EV2 contactless chip technologies with new data security mechanisms:
Secure Messaging EV2: secure transaction method based on AES-128 with protection against interleaving and replay attacks.
Proximity Check: improved protection against relay attacks.
The reader supports the use of public security algorithms (3DES, AES, RSA, SHA…) recognized by specialized and independent organizations in information security (ANSSI French cybersecurity agency and FIPS).

It includes an EAL5+ crypto processor to improve data protection and confidentiality.

Architect® Blue Hybrid Multi-Prox readers are compatible with the SIA Open Supervised Device Protocol communication protocol - OSDP™.
Bi-directional communication between the reader and the management system
Signature, encryption
Selection of the communication mode (V1 - plain communication, V2 Secure Channel Protocol - SCP secure)
Create your own scalable configuration
The Architect® Blue series is intuitive and dynamic, made up of 6 interchangeable modules, easy to connect to a smart common RFID core & Bluetooth®.
The easy and cost saving modularity concept allows you to keep control of the access security management.