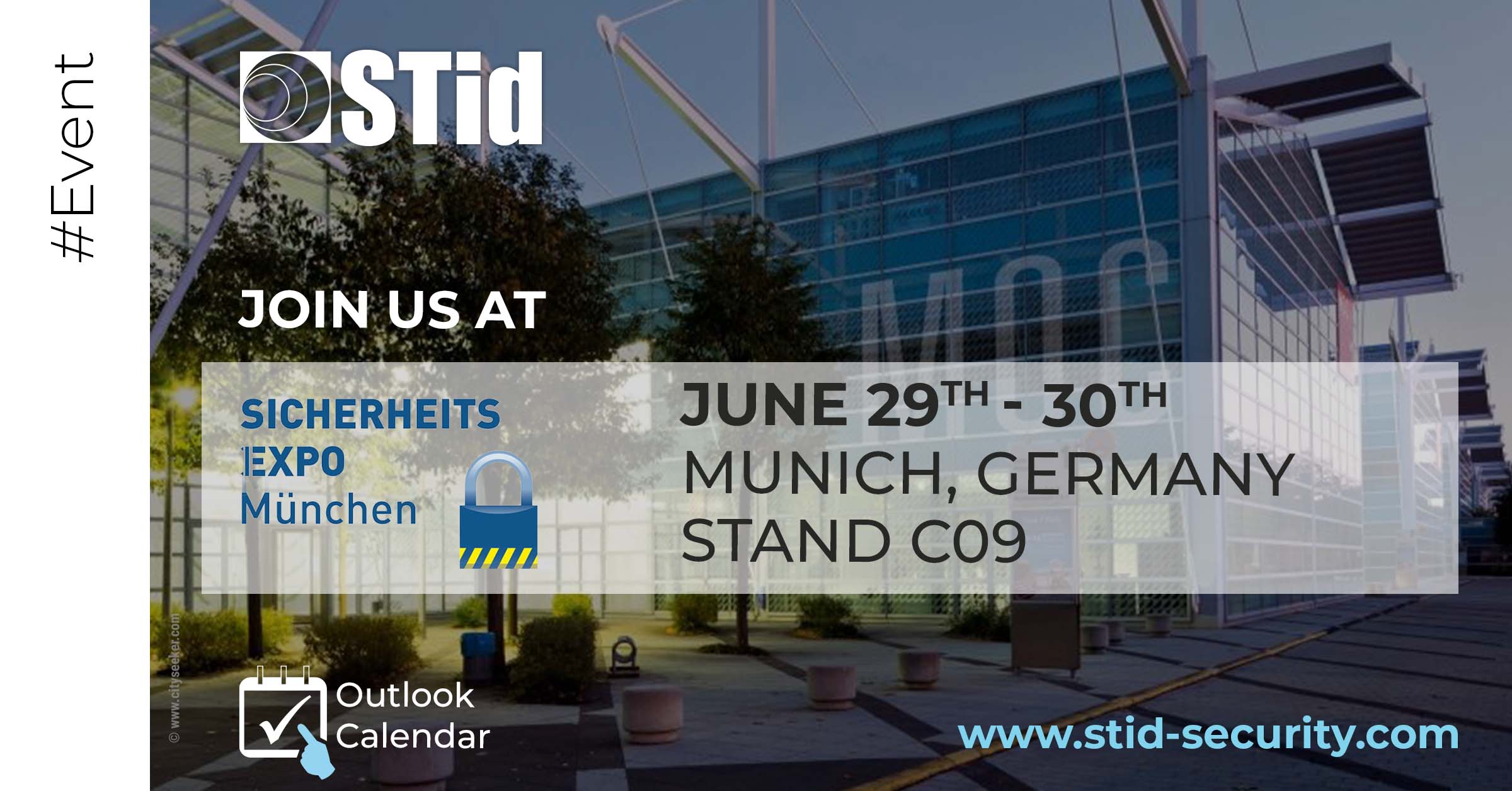 We are pleased to take part of Sicherheits Expo in Munchen, an event focused on the safety and security technologies that protects the organisations from internal and external criminal attacks.
Discover Architect, the 1st secure and modular range or readers offering a complete OSDP™ certification from Security Industry Association (SIA) and our latest SPECTRE nano to streamline and secure the car park access. STid will also introduce its STid Mobile ID® access control solution with many customization possibilities: web services, data storage on premises or own GDPR compliant servers, application and interface design…
Join us at our booth C09 and meet François Gitz on June 29-30!