With sensitive data on the move and increased mobility in business, implementing advanced security solutions for identification and data protection has become essential.

Select an access control is protect people, goods and data. Confidence in the solution must be commensurate with what is at stake.
When choosing a card/reader solution, it is important to express simple, basic requirements:
prevent a third-party from copying your access cards,
not have to depend on a third-party for creating access cards,
prevent credentials from being substituted or emulated.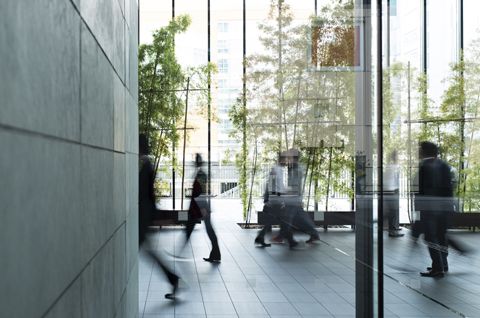 ID card, your access key
It is the first link in a security chain that must be uniform and consistent: card, reader, system.
STid enables you to specify, create and manage encryption keys that protect your data.
Autonomy

Stay in control of your security :

Specification of keys and creation of master cards without external intervention.
Autonomy and freedom to change the system or its security settings, or supply new cards.
Storage of sensitive data within your organisationStorage of sensitive data within your organisation

High security

STid has developed a simple system for implementing a secure data chain for your access control application.

Protection of card data
Protection of card & reader communication
Physical and logical reader protection
Protection of system communication

First RFID manufacturer to have received First Level Security Certification (CSPN).

Technological independance

Our technologies are based on non-proprietary and open technologies compatible with all access control systems via use of approved public security algorithms and interoperable technologies (RFID, NFC HCE, Bluetooth® Smart), based on international standards (ISO 14443 types A & B, ISO 18092 etc.).
Complete control and overall consistency of the information chain

Protecting card
data

Threats: copies, modification

Countermeasures: secure encryption, algorithms public-key cryptography in EAL5+ chips

Protecting communication between card & reader

Threats: recording, interception, play back

Countermeasures: authentication and encryption

Protecting reader from physical and logical threats

Threats: substitution, retrivial of key data

Countermeasures: secure parameter loading and storage, self-protection

Protecting communication with the system

Threats: tapping, interception play back

Countermeasures: authentication and encryption
Modular & scalable architectures for easy migrations
STid offers multiple options compatible with your systems: Plug & Play connection for easy major technological migrations without having to rethink the whole system.
Secure communication protocoles
SIA member « Security Industry Association », STid offers readers 100% compliant with OSDP™ protocol:

Bi-directional communication - can add security features for connecting card readers to control panels.
Signature, encryption
Selection of communication method and security level - V1 (plain communication) and V2 (Secure Channel Protocol - SCP secure communication).

The open STid Secure Common Protocols (SSCP and SSCP2) provide security between reader and management system, enabling AES encryption and mutual "reader-controller" authentication before communication.

Open, non-secret protocol
Cryptography using public algorithms
Reader authentication (session keys)
Signature, encryption
User key management
Choice of communication method and security level (plain, signed, encrypted, signed and encrypted)

Benefits
100% local sandboxed programming
Autonomous management for securely programming RFID and Bluetooth® user cards
Configuration and reconfiguration of readers
Protection and confidentiality of user cards and the master card
Plug & Play tool
Fully compatible with AGENT, CIMS and STITCH cards
Complies with General Data Protection Regulation no. 2016/679 and Standard EN16571
THE SOFTWARE TOOL FOR FULL CONTROL
OF YOUR SECURITY
The SECard software lets users, installers and integrators easily:
securely program user RFID and virtual cards,
create master physical or virtual badges for programming readers,
manage keys and security configurations.
SECard, how does it work ?

Configuration card created
and 1 encryption keys defined.

| | |
| --- | --- |
| | User RFID and virtual cards programmed using the encryption keys defined. |

| | |
| --- | --- |
| | Readers programmed using my configuration card - they only recognize my cards. |