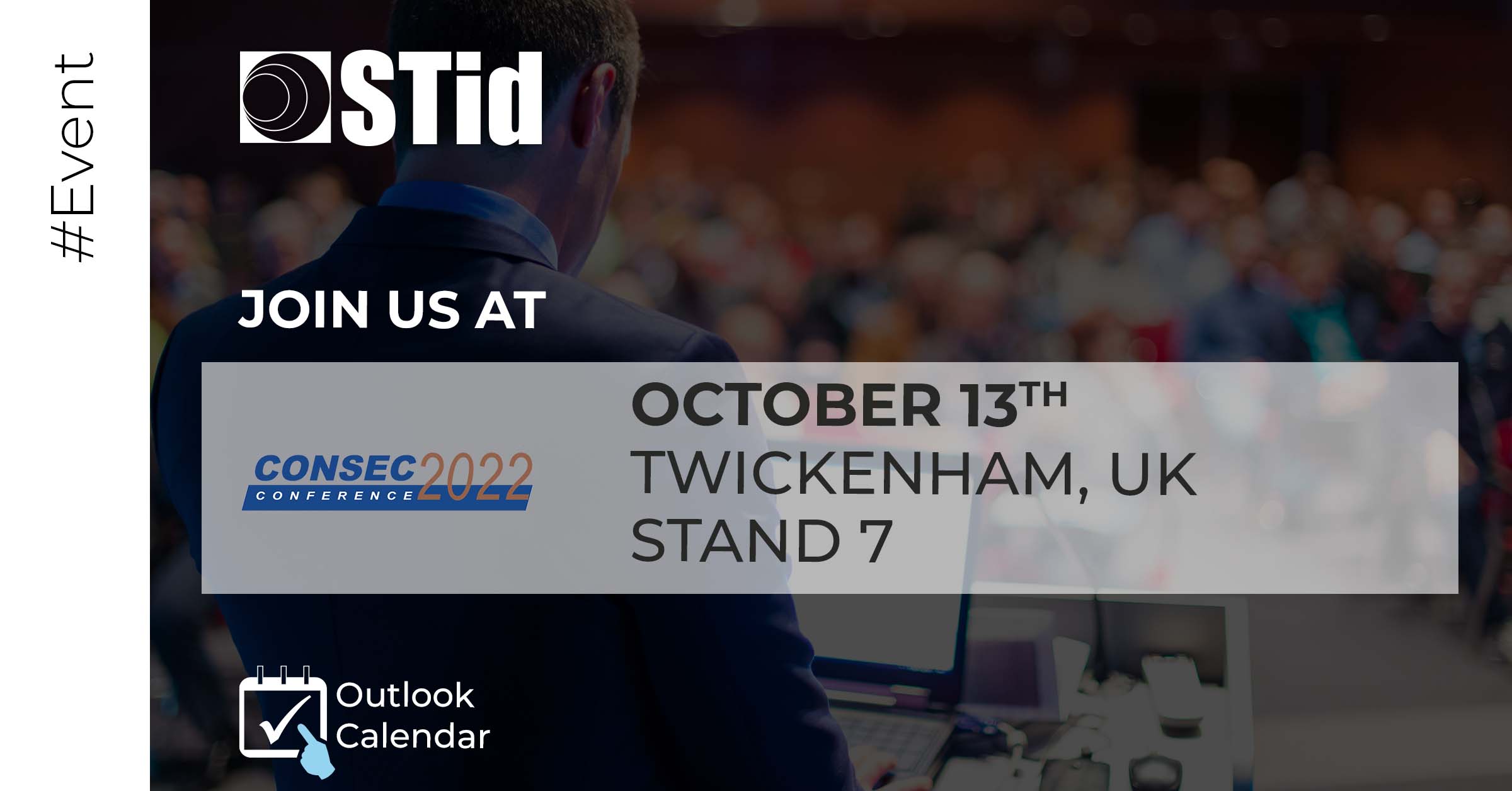 STid will participate at CONSEC 2022, the annual event of the Association of Security Consultants on 13th October at Twickenham Stadium. The theme of this year's event is 'The UK Security Sector's role in confronting the 'perfect storm' of global crises'.
CONSEC 2022 will commence with an examination of the 'Rich Mixture of Global Threats and Risks', led by senior government and industry experts, and will be followed by a session focusing on 'Conducting Business in the Face of Crises'.
STid will illustrate good practices in relation to the safe and effective return to the workplace with our high security solutions and our protective technologies for people.
We look forward to welcoming you and showcasing our range of Architect® Readers, new STid Mobile ID® features and our latest SPECTRE nano reader, which helps streamline and secure access to car-parks.
We are awaiting you at STid's booth (nr. 7) on October 13th!