Welcome to high security

STid is the first RFID manufacturer to have received First Level Security Certification (CSPN). It's a recognition of our unique know-how, the technological and security expertise that are implemented in your access architecture, whether new or existing.
ARC-C reader uses the latest MIFARE® contactless chip technologies with new data security mechanisms. All public encryption algorithms can be used (3DES, AES, RSA, SHA, etc.), which are recommended by official data security agencies (such as the French national agency ANSSI).

Easily manage a multi-factor identification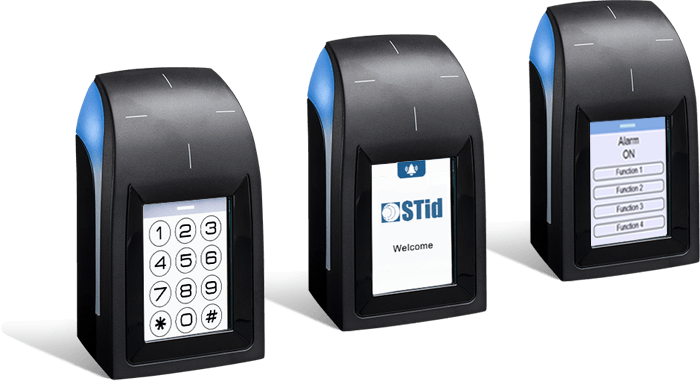 Both reader and keypad, the ARCS-C/BT allows a dual-identification by combining card and/or PIN code.
Thanks to its various operating modes (card OR key or card THEN key), you can use the keypad to identify people or to activate additional functions (activation of the intrusion alarm…).
You can combined information (logo, instructions, images…) and keypad display with a simple touch on the screen.

"Bell" option indicated by a touch button allows you to use the Touch screen/keypad Architect® Blue reader as a standard bell.
Create your own upgradable configuration
The Architect® series is intuitive and dynamic, and consists of 6 interchangeable modules that can easily be connected to a common smart RFID core.
This easy and cost saving modular approach allows autonomy on the security access management.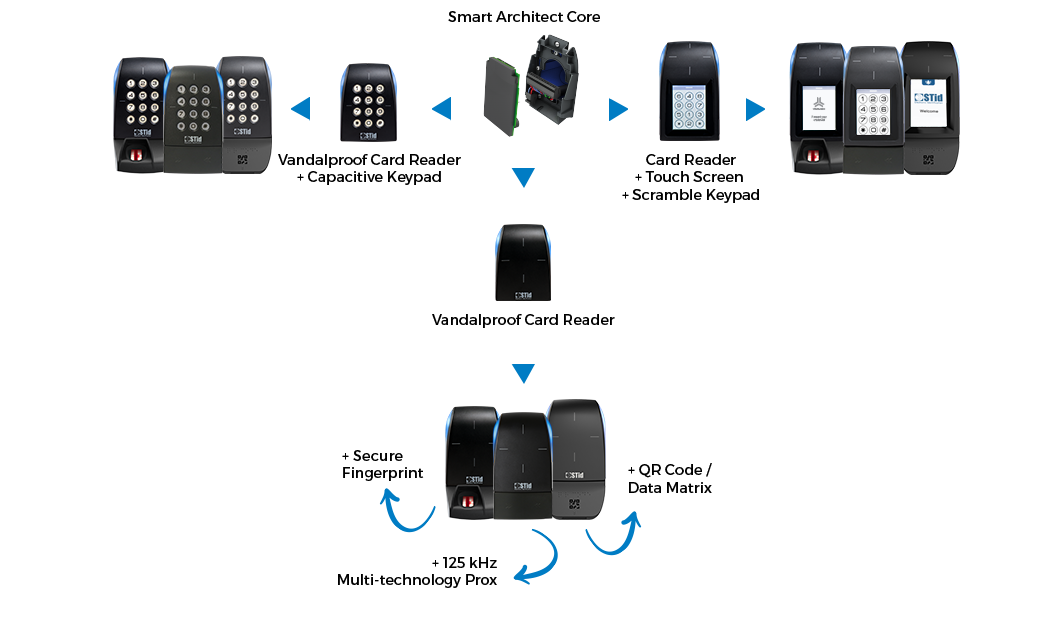 "Skin effect" new customization technology