A printer combined with an SSCP® high security encoding module
The Primacy SSCP® printer is equipped with an MS2 encoding module, incorporating the latest generation of the open SSCP® protocol. This ANSSI recommended protocol ensures security with encoding cards.
The printer supports the encoding of the latest MIFARE® DESFire® EV2 contactless chip technologies with their new data security features:
Secure Messaging EV2: a secure transaction method that protects against interleaving and replay attacks.
Proximity Check: protection against relay attacks.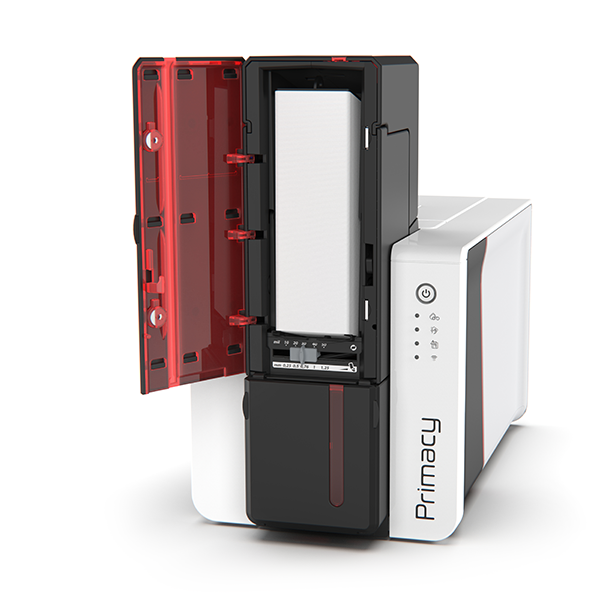 …Ultra versatile...
The Primacy SSCP® printer is a revolution in the card printing market!
It is an essential asset for your medium or large volume printing, offering one of the fastest print speeds on the market and a high capacity feeder.
From the simplest to the most secure cards, Primacy SSCP® can do it all, as it can also create very complex cards with its encoding options, holograms, laminates, UV effect, and much more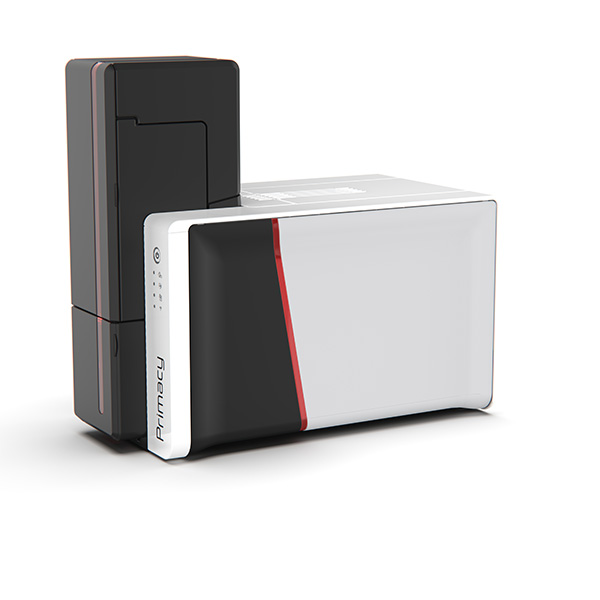 Welcome to high security

STid is the first RFID manufacturer to receive the First Level Security Certification (CSPN). It guarantees a unique know-how as well as a perfect technological and security control in all your access architectures.
The Primacy SSCP® printer uses the latest MIFARE® contactless chip technology with the latest data security features. It allows the use of public security algorithms (3DES, AES, SHA, etc.) that comply with the General Security Baseline (RGS) recommendations of ANSSI.




The Secure & Smart Communication Protocol (SSCP®) standardizes and secures the communication between physical and logical access control devices.
SPAC® is the European organization, supported by ANSSI, whose mission is to enable the independence and autonomy of organisations in managing their security by promoting open and sustainable solutions. SPAC® helps promoting the use of the SSCP® protocol throughout Europe to increase international security and safety standards. STid, a founding member of SPAC®, fully integrates the SSCP® protocol in all its solutions.