Biometrics enrollment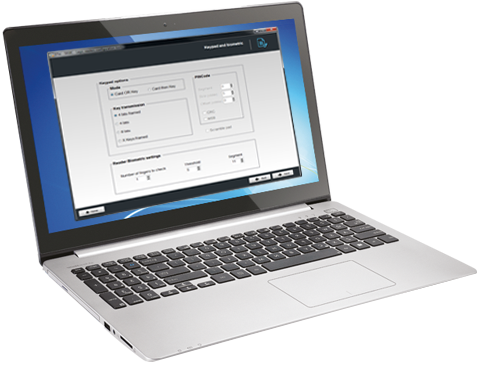 SEGIC BIO is well suited to encode fingerprints in the user card. These cards are compliant with the Architect® LEGIC® biometric readers (ARC-O, ARC-P, ARC-Q), which combine secure reading with fingerprint matching.
They comply with French legislation (CNIL) which requires data the storage on an individual credential, to keep control and confidentiality of personal data


User-friendly interface
Easy to use, the software guides you step by step during the reader configuration to facilitate the management of the reader parameters.
You can create your configurations in just a few clicks!