Intuitive and ergonomic interface
Easy to use, the software guides you step by step through the configuration of the reader to facilitate the management of reader parameters, authorized technologies and security keys.
Multi-technology at the service of instinctive identification
SPECTRE nano facilitates access control for vehicles and drivers with different profiles (visitors, employees, tenants, etc.) thanks to multiple identification technologies.
Passive UHF technology

The reader provides UHF identification up to 6 m*.

The passive credentials (without battery) require no maintenance and have an unlimited life span.

Bluetooth® Smartphones

The reader offers many identification modes - long distance, hands-free or Proximity - to make your access control both secure and instinctive!

Fully integrated into the STid Mobile ID® ecosystem, SPECTRE nano allows users to use their virtual card for both parking and pedestrian access.

Mixed identification

SPECTRE nano reads heterogeneous identifiers:

the virtual card for smooth management of visitor and employee access,
the UHF windshield tag for tracking vehicle fleets
both simultaneously for vehicle and driver identification.
Discover our UHF compatible tags
STid's UHF tags are 100% passive (without battery) for virtually unlimited life and constant performances. For more security and user comfort, a wide range of services and options is available: windscreen mounting kit for TeleTag®, serigraphy, sequential or physical printing, self-destructible label…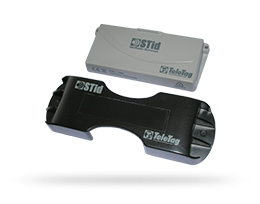 TeleTag

®
Tag pare-brise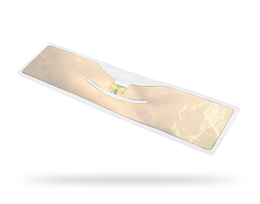 ETA
Étiquette pare-brise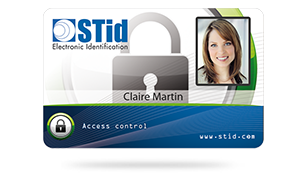 Badges
UHF / Multi-technologies